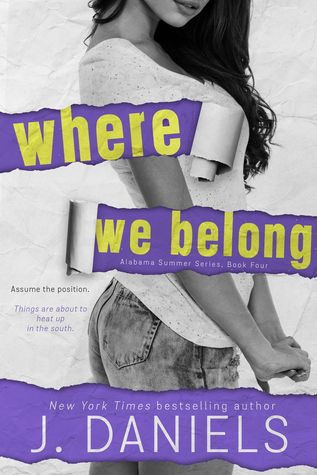 Release Date: August 18, 2015
Pages: 164
Series: Alabama Summer #4
Goodreads
Amazon
Synopsis:
From New York Times bestselling author, J. Daniels, comes a sexy and hilariously charming Alabama Summer series novella.
Ben and Mia Kelly can't seem to catch a break.
Grueling night shift and opposing schedules have left the passionate couple geared up and ready for some much needed alone time. There's only one thing standing in their way.
Parenthood.
With two curious boys who have mastered the art of cock-blocking roaming the house, Ben and Mia, sexually frustrated beyond reason, quickly resort to surprise sexcapades and naughty little trysts whenever and however they can get them.
Who said anything about keeping things legal?
Assume the position. Things are about to heat up in the south.
My Review:
I absolutely love Ben and Mia, and of course Sir Nolan and little Chasey. They are pure relationship goals. These two are on the top of my favourite couples! They are always amusing to read about, I just fall in love all over again with them.